Tracy Curley//Grahpic Designer//Print Work
EVERYTHING PAPER
Olivar
Entire Identity including GSM for a small, cozy, authentic Spanish/French Tapas restaurant. {Comm Arts 1/2011}
Grady's
From Conception to Production. Illustrated and Designed entire identity and packaging.
The Gedanken Project
Created this logo based on Gedanken's quirky, yet smart business plan.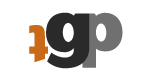 Samish Bay Cheese
Samish Bay Cheese Magazine Ad. Samish Bay Cheese is a 100% organic and sustainable farm in Skagit Valley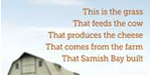 Wino Magazine
Wino Magazine discusses the wine culture of Washinton state in a fun, friendly and casual way.
Marley and Me
Marley & Me tells the love story between a dog and his man. Marley is as loyal and loving as he is disobedient.